Scholarships
Member Log In
Access our library of articles, videos and proceedings for members only.
Bruce Briggs Memorial Scholarship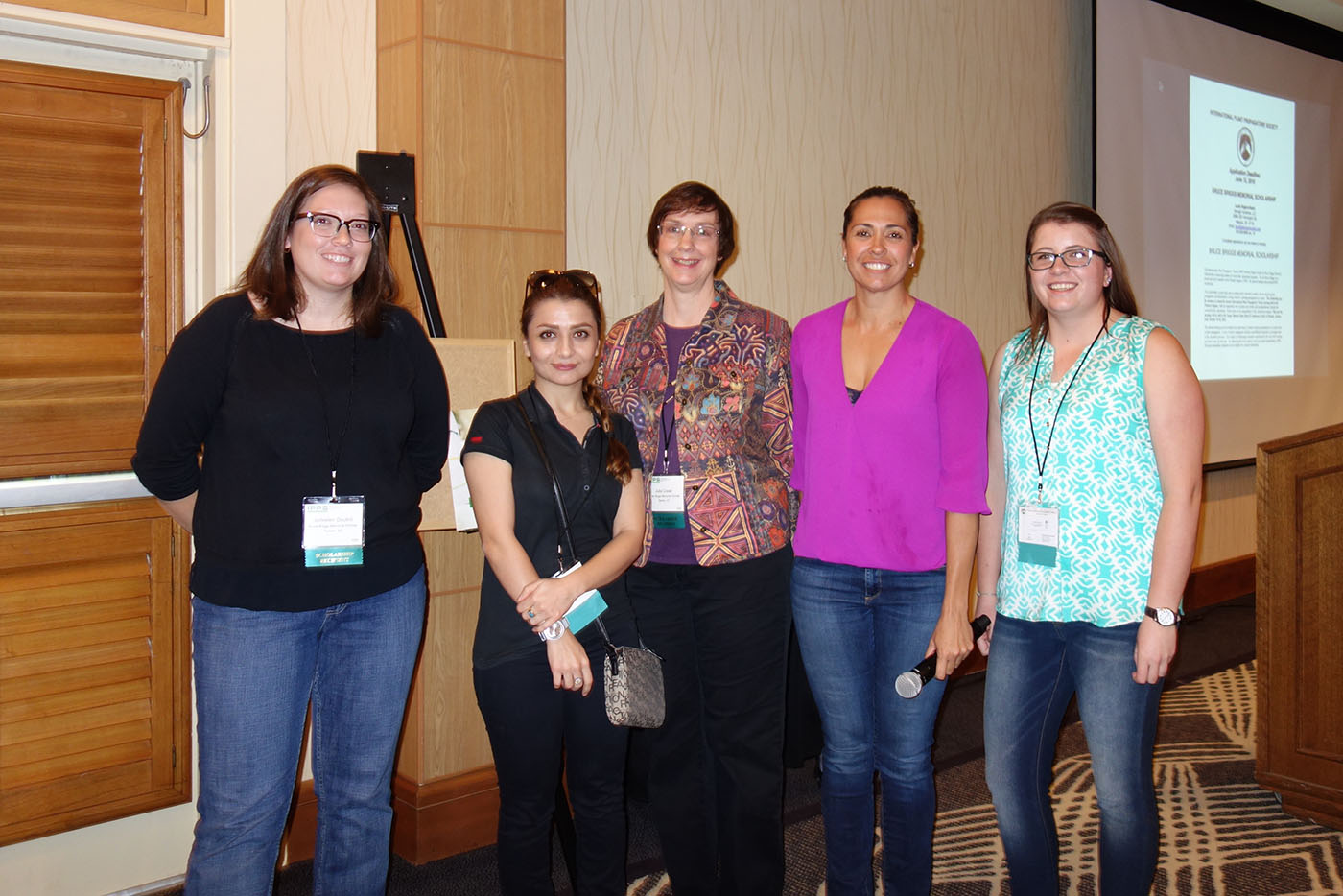 In the photo are the four Bruce Briggs Memorial Scholarship recipients for 2016. Shown in the photo (L to R): JoWellen Douthit (University of Arizona), Sahar Dabirian (Washington State University, Julia Cissel (Utah State University), Emilie Speciale (2016 IPPS-WR Program Chair), and Boston Swan (Utah State University).
---
---
About the Scholarship
The International Plant Propagators' Society (IPPS) Western Region awards the Bruce Briggs Memorial Scholarship to deserving students in horticulture educational programs. The late Bruce Briggs was a proud and active member of the IPPS-Western Region. He enjoyed students and promoted IPPS worldwide.
This scholarship is given each year to college and/or university students who are studying plant propagation and demonstrate a strong interest in pursuing propagation as a career. The scholarship pays for students to attend the Annual Meeting of the IPPS-Western Region. Both the registration fee (includes most meals) and accommodations (shared) are covered by the scholarship. Travel costs are the responsibility of the scholarship recipient.
The annual meeting gives the students the opportunity to interact and hear presentations on various areas of plant propagation. A tour of nursery propagation facilities and affiliated businesses is an integral part of the scheduled activities. The number of scholarships awarded is determined by the cost of the meeting and hotel rooms for that year. An added benefit of the award is a one-year student membership in IPPS-Western Region. Previous scholarship recipients are not eligible for a second scholarship.
Applications for the 2018 Bruce Briggs Memorial Scholarship (including additional information) may be downloaded using the link below.